Reiki & Acupressure in Wisconsin
Arline Rowden, Reiki Master Teacher since 1990
Certified Acupressure Practitioner & Teacher thru Soul Lightening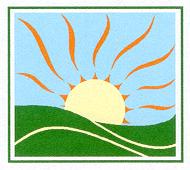 Rowden Personality Alignment Systems, LLC

                               Event and Class Calendar



             Fees - how to schedule a session or class - register for an event or class



Follow this link for email link and links for all other Reiki in Wisconsin Pages






Greetings! Whether this is your first visit to www.ReikiWisconsin.com or you've been here many times, you are invited to explore and if you have any questions or want to schedule a session or class or register for a class or event, please use the email link on this page.

Arline Rowden's primary focus is to empower others to take charge of their lives. She provides tools and processes for healing and growth. Her intention is to draw to her people who can best be served by what she has to offer and through this interaction her wish is that she and the client will both continue to learn and grow.

Arline Rowden is available in Janesville, WI Address is not listed on the website but will be given out as needed.



You Tube Videos by Arline Rowden

Body Relaxation Meditation on You Tube by Arline Rowden

Accessing Earth & Higher Energies Meditation on You Tube by Arline Rowden

Spring Equinox 2017 Brief Talk & Meditation on You Tube by Arline Rowden



Email Arline Rowden at rowdenllc@gmail.com
When you email please put this email on your allow list so you can receive a response.
Also, please let me know how you found me such as internet search, Soul Lightening website,
referral, Conscious Community Newsletter, etc. Thank you.



Reiki in Wisconsin never shares or sells it's email list to anyone else and we don't send out unsolicted emails. So if you receive an email from Arline Rowden & Reiki in Wisconsin it's because you have contacted us and/or have had a session or class with Arline. You can always OPT-OUT of the email list by replying to an email from Arline Rowden & Reiki in Wisconsin at anytime.



* * * * * * * * * * * * * * * * * * * *

Announcement regarding all levels of Reiki classes taught by Arline Rowden, Reiki Master Teacher
"Arline E. Rowden is approved by the National Certification Board for Therapeutic Massage
and Bodywork (NCBTMB) as a continuing education Approved Provider."

Reiki I & II classes are approved for 5.5 CE (continuing education) hours for each class,
Reiki Master Practitioner Classes are approved for 5 CE hours
and Reiki Master Teacher Classes are approved for 12 CE hours for massage therapists.



* * * * * * * * * * * * * * * * * * * *

Arline Rowden, Reiki Master Teacher is a professional member of the Soul Lightening International Acupressure.
Arline completed their clinical Acupressure Certfication in August of 2012
She is also a certified Soul Lightening teacher of Seva Stress Release, Acupressure for Anyone and Clinical Acupressure 1: Basic Applications
Please visit Soul Lightening International for more information.



* * * * * * * * * * * * * * * * * * * *

Rowden Personality Alignment Systems, LLC.

Traditional Wisdom explains that our personality includes our physical, (both dense & etheric) emotional & mental natures. When the various parts of our personality are in alignment we have a coordinated personality. A coordinated personality is considered a necessary stage of development on our path to enlightenment.

In the Traditions, all of the stages of development are equally important to our Higher Self or Divine Soul and they are all part of our spiritual path. Even when we are not aware of the "Light Within" and our "Creative Source," it is there inspiring us to move forward. That Divine Spark of "Light" within is expanding slowly.

At a certain stage of development we can begin to accelerate that expansion. When we have a desire to be the best person we can be and want to contribute to the world being a better place, then we are ready to move forward more rapidly.

Many people are awakening to their spiritual life but aren't sure how to resolve issues that are keeping them stuck in old self-defeating patterns. Often we are aware of the patterns but are unable to shift on our own. Sometimes stress gets in our way and must be dealt with first.

So Arline Rowden has developed various tracks that you can choose from to assist you on your path. Some tracks are focused on individual sessions and others on group experiences. Group energy can accelerate personal awareness and growth, but sometimes individual work is more appropriate.

Arline brings over 30 years of experience in personal and spiritual development into these systems. She brings her experience with meditation, support group facilitation, Reiki, chakras, Spiritual Mentoring, Light Body, acupressure, emotional nature facilitation and Ageless Wisdom Teachings into these systems. She also brings her experience from 26 years in business. Completing that phase of her life experience as a Cost & Budget Analyst in June 1990.

Individual Tracks can include Meditation, Acupressure, Spiritual Mentoring, Reiki, Emotional Nature and Chakra Sessions.

Tracks for group experiences are:
1) Meditation Classes
2) Exploring Our Chakras Classes - 3 Levels
3) Spiritual Mentoring Classes
4) Healing & Evolving the Emotional Nature Classes
5) Reiki Classes
6) Seva Stress Release Classes
7) Acupressure for Anyone Classes
8) Awakening Your Light Body Course

Please visit the other pages in this website for more information. Also, contact Arline Rowden to discuss what might be the most appropriate track for you at this time.



* * * * * * * * * * * * * * * * * * * *

Please visit ReikiWisconsin.com's Suggested Links to Other Websites & Offerings to see many offerings by Arline Rowden's students and clients. It's one of the ways that we are creating community by networking.